Description:
Rainbows present an enchanted world as they spread a cornucopia of hues across the horizon symbolizing hope, love, beauty and fortune. In reality, they are an optical illusion, a play of light with colors. The Rainbow Holographic Adhesive Vinyl at Ahijoy presents the same magic and charm - a splash of vibrant hues that play with light due to the vinyl's holographic nature and present an amazing movement in patterns. One look at the designs made from this vinyl enthralls, enlivens, and invigorates, instigating a feeling of happiness and joy.
Our Rainbow Holographic Adhesive Vinyl is a treat for the eyes. It is available in different colors arranged in a linear or swirl pattern fused together. The decorative images on each roll are different giving you plenty of choice. It is weather and waterproof and can be used both indoors and outdoors. The colors will not fade and it will not peel or crack making it long lasting. Compatible with all craft cutters, the thin, flexible vinyl film with premium quality permanent adhesive easily weeds away during crafting application. Prepare the surface on which it has to be transferred by ensuring that it is clean, smooth and dirt free. Apply a transfer tape on your design making it crease free with a squeegee and paste the design on the surface. Gently remove the transfer tape to behold the magic!
Our Rainbow Holographic Adhesive Vinyl is a crafter's delight. You can make amazing designs with it without any hassle and can personalize your craft earning accolades all the way. It can be used for signage, window graphics, scrapbooking, lettering, marking, decals, automotive graphics and other decor. You can make personalized cards with it or embellish your drinkware. It can be used to make phone stickers and laptop skins. You can also make party favors with it or personalized keychains and pendants - the options are simply unlimited! 
Specifications:
Thin, durable, flexible and long-lasting. 

Eco-friendly, safe and non-toxic. 

Colors: A linear splash of multiple rainbow hues in the background.

 

Pattern: 

Heart, hexagon, wave, diamond,

sparkle silver pink, and silver pink.

Thickness: 0.08mm.

Sizes available:

12''x 24''

12''x 36''

12''x 48''

. Custom sizes are also available upon request.

Finish: Holographic iridescent shimmer.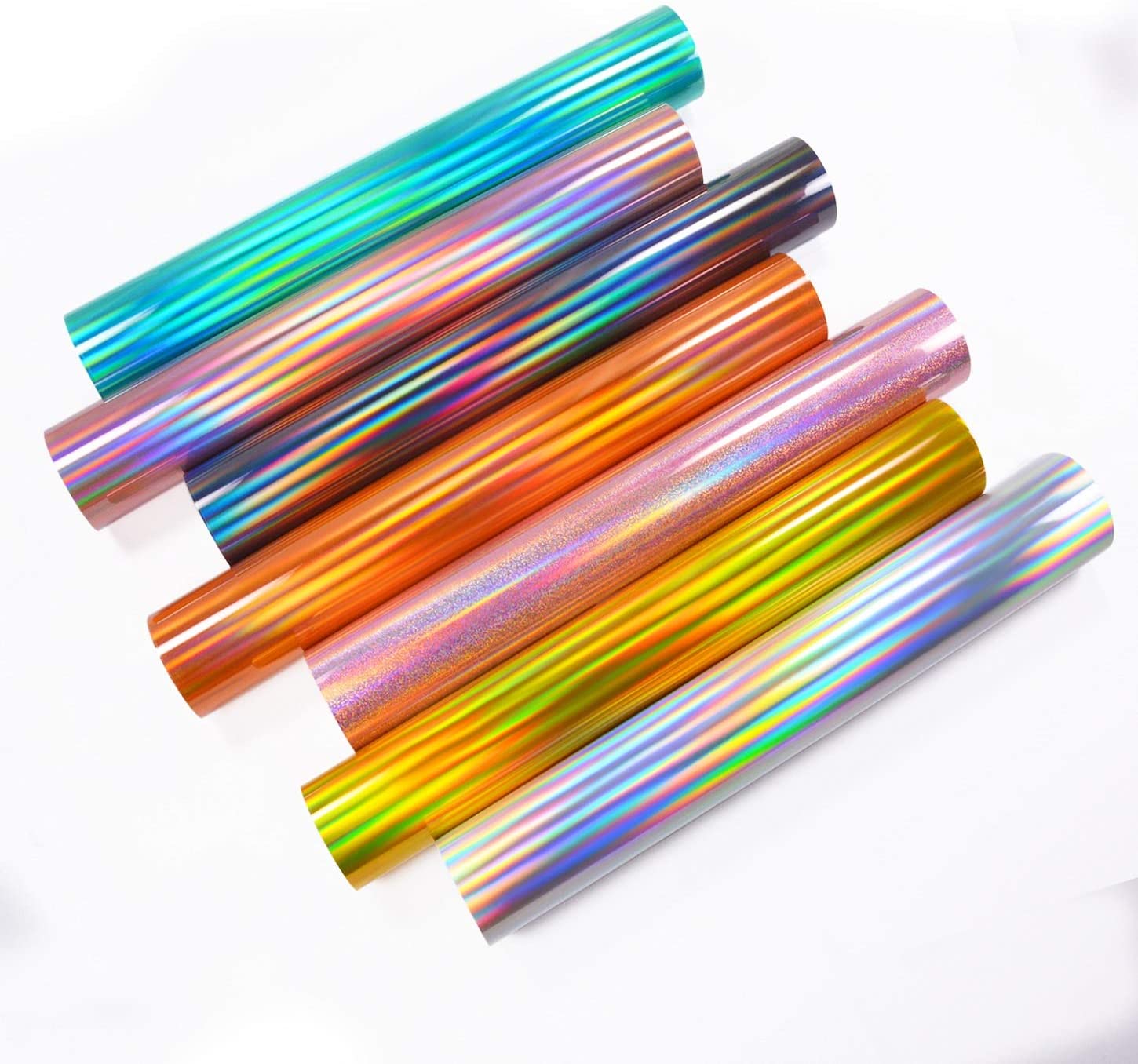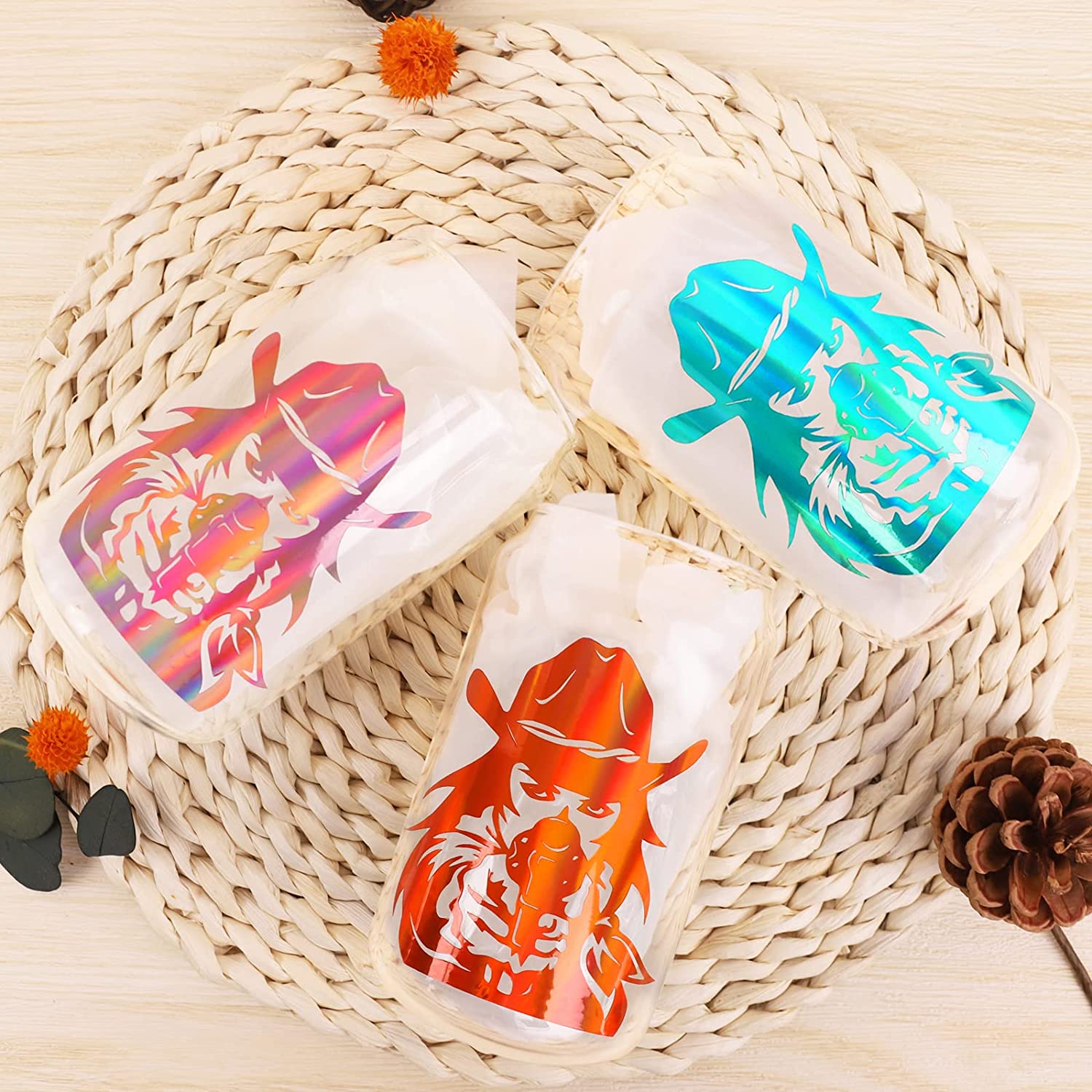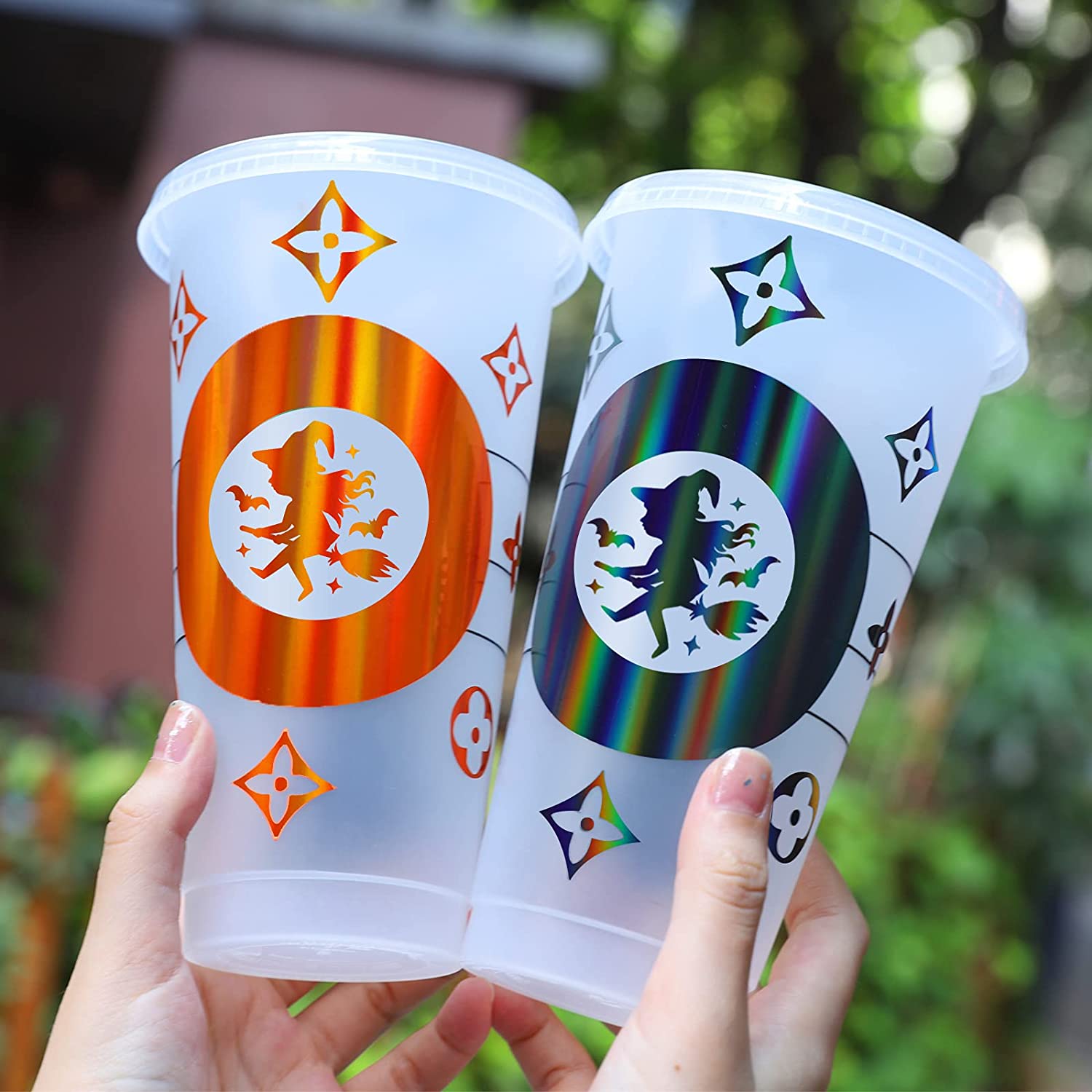 If you have any issues/concerns, please do not hesitate to contact us: support@ahijoy.com